Langford Recreational Trail
"The Langford Recreational Trail System situated on the Hummerston Unit of the Whitemud Watershed Wildlife Management Area contains a network of grass surfaced trails that will provide enjoyment for all ages and abilities.
Two trails are relatively flat while the rest pass over rolling hills of various heights. They are part of the Upper Assiniboine Delta which originally emptied into the ancient glacial Lake Agassiz. The hills are sand dunes covered with a variety of vegetation. A unique Tamarack Bog runs along the southern boundary of this area. Visitors will experience a variety of flora and fauna while exploring the trails."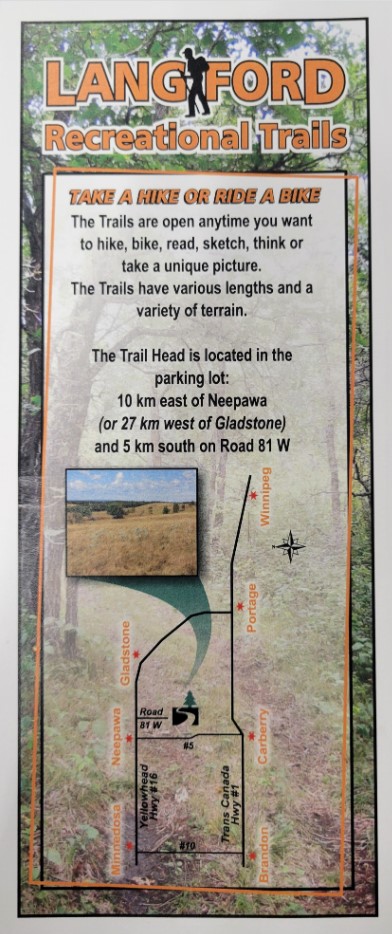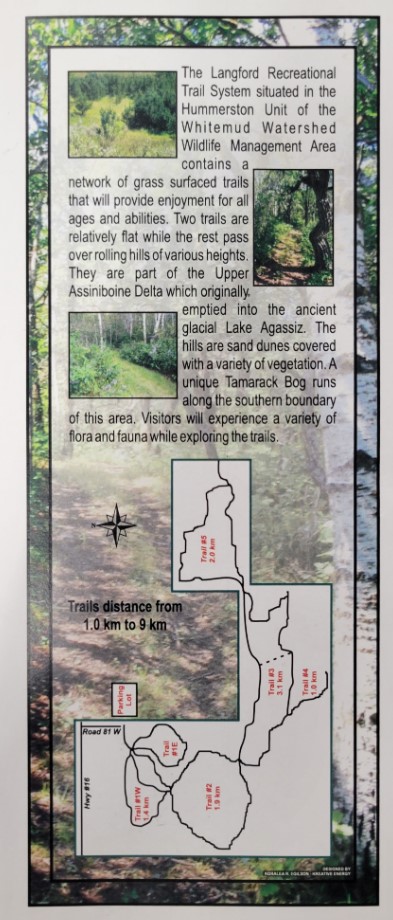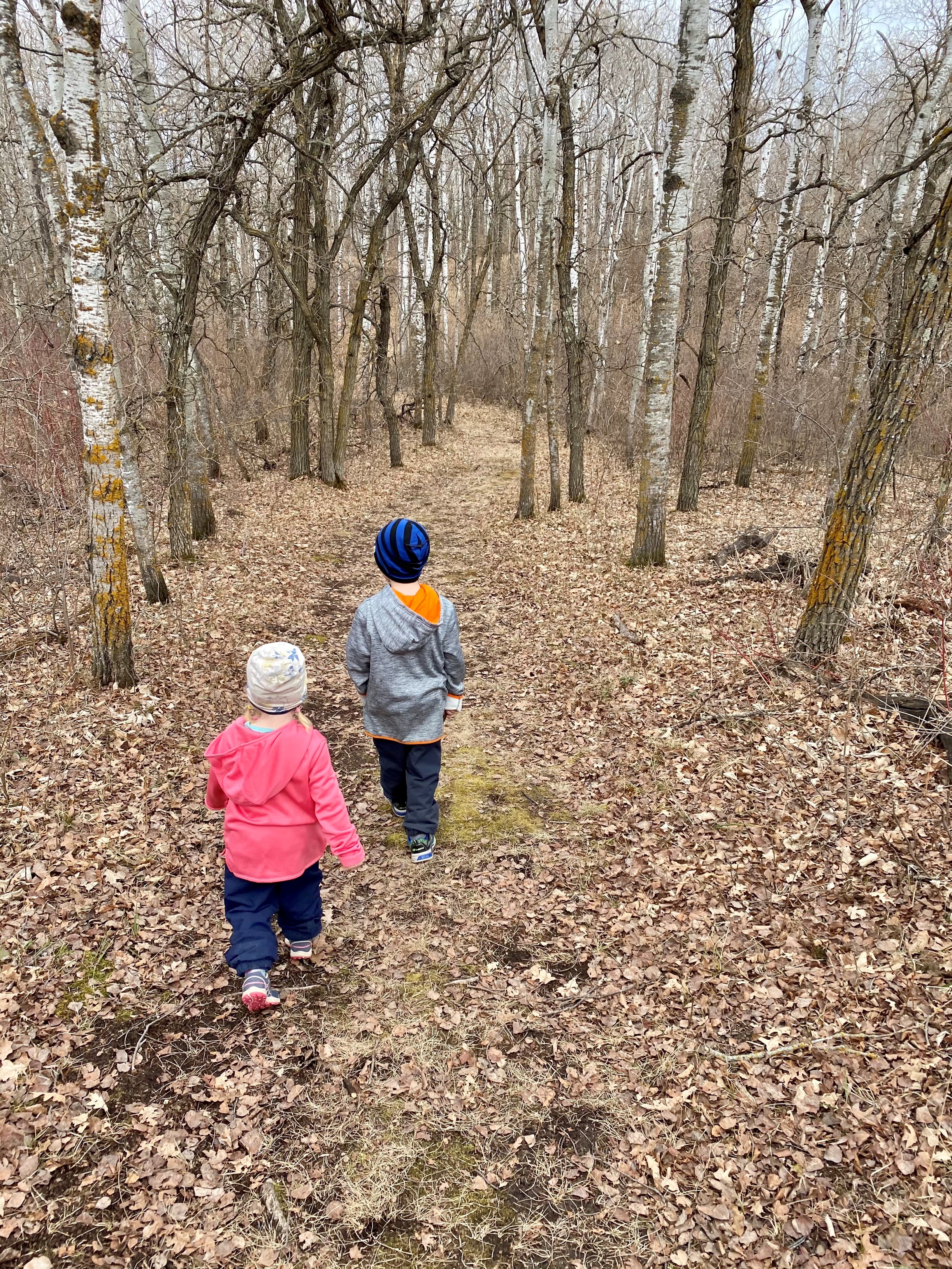 "Grayson and Ellas enjoyed hiking on the trails- a great option for families with little ones as some of the trails are shorter in length".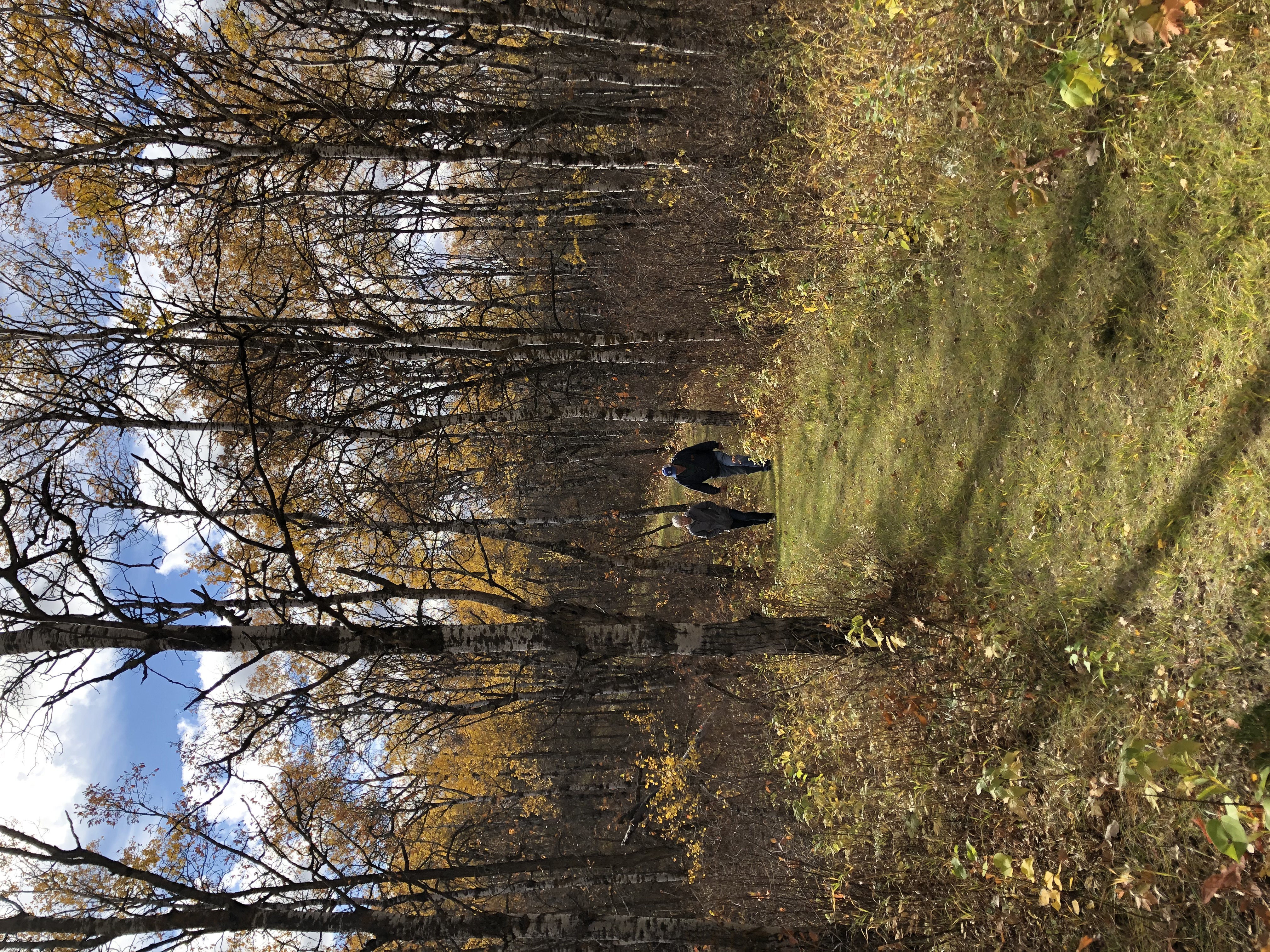 Ray & Muriel taking in the beauty of the Langford Recreational Trails
Langford-Neepawa Winter Park
Winter Park is 6.5 Km east of Neepawa, on #16 Highway.
The WINTER PARK is a place to enjoy variety of winter activities and is open from November-March, depending on snow conditions.
There are:
10 Km of classic ski trails
7 Km of trails for snowshoeing or walking
And a groomed Toboggan Hill and warming cabin.
The trails are well sheltered, mostly flat, with a few gentle hills
If anyone is interested in learning to ski or snowshoe, or needs to rent equipment for a weekend please contact mgamey2@outlook.com